About IT Nation
IT Nation is an IT support company focused on helping businesses accelerate their growth.
We are 100% committed to making sure business owners have the most reliable and professional IT service.
As a tech firm, we understand that IT can sometimes be challenging, confusing and disorienting, but we're here to change that by providing enterprise-class IT solutions at a fraction of the cost you'd find elsewhere.
Here's Why So Many Businesses Depend On IT Nation For Complete IT Services And Support:
Taking Technology Off Your Plate – We take the responsibility of managing your critical systems and applications with innovative best-in-class tools and best practices. You'll benefit from complete system integrity and reliability so you can focus on your passion: your business.
Responsibility – We aim to meet and exceed your expectations no matter how large or small the project.
Partnership – Our service packages deliver what your need and want without overstepping the boundaries of your budget. Our commitment means we'll treat your business like our own. You get a partner, not a "provider".
100% Satisfaction – 90 Day Money back guarantee – We are extremely confident that you will have great value from all of our services, which is why we offer 90 days money-back guarantee to allow you to put us to the test. Use any of our services for up to 90 days, Risk-Free.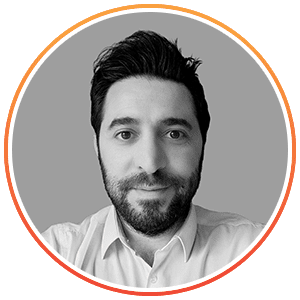 Meet our Managing Director
Ismail Alagha is the founder and Managing Director of IT Nation, helping small and medium businesses in Bristol and Somerset Area by managing and protecting their IT environment.
Prior to IT Nation, Ismail spent 10 years as a Manager and Consultant for IT firms in Bristol and Somerset. After a successful career managing large projects and customer portfolios, Ismail now advises his current clients on how to manage, maximise and protect their IT Solutions so they may focus on their objective – their business.
Ismail also enjoys watching sports – Football (Liverpool, anyone?) and cheering on his children at their sports competitions.
Ismail is available to discuss personalising Managed IT Solutions, as well as private consultations.
Attention Bristol and Somerset Business Owners:
Are you ready to put an end to expensive, Frustrating Computer problems finally and forever?
Give us a call and let us show you what fast, friendly and highly-responsive
outsourced IT Services should be for your small and medium business.
Book a 15-Minute Discovery Call